FAQ – Frequently Asked Questions
What are the signs of termite infestation?
Different termites leave different clues as to their presence. For example: drywood termites leave pellets. Other people will see what they think is dust or pepper on their tables or on the ground. If you think you may have termites, or if it's been a while since you had your premises checked, please contact us for a complimentary inspection of your home.
Why are termites dangerous?
Termites cause more damage to structures than any other naturally occurring thing in the world! Termites weaken the integrity of the wood around you. In addition to the problems termites themselves cause, by continuing to eat the wood, they open the building to other types of damage once the wood is exposed (fungus, dry rot, etc.)
How do you check for termites?
We are proud to be partnered with TERMATRAC, the world's #1 leading termite detector. Termatrac allows us to detect and track the presence of termites in your building, whether through timber, brick, plasterboard, or many other materials. Using heat sensor, we can detect movement and activity that signify termite presence. This technology enables thorough and early detection of termite issues.
How long will an inspection take?
Inspection times will vary based on the size of the structure however typically an inspection can take up to an hour or so.
Do you offer certified inspections for escrow or home sale?
We do! Our team has the unusually powerful combination of real estate and termite expertise. We have designed our Escrow Termite Services specifically for those who are seeking proof that their home is termite-free!
Do I need to move out of my home when I have termite treatment?
With Dr Termites' Services, you can stay home! Our alternative termite treatment is much softer on your body, so you don't have to pack up and leave your house to an embarrassing tent. Those days are long gone. Stay home and let us do the work for you, while all you smell is the sweet scent of essential orange oils. To learn more about our non-invasive organic methods of pest control. Learn more about D-Liminite Orange Oil product, here.
There are so many termite companies. Why should I work with Dr Termites?
So many reasons. Choose yours!:
We are the experts in alternative termite treatments to remove termites from your property and are the creators of D-Liminite Orange Oil, an organic option for termite removal.
Our family takes care of your family. We are family owned and operated, and always will be!
We understand how termites affect real estate value and have designed escrow-specific termite removal services based on our years in the real estate field.
Our end-to-end termite removal solutions begins with inspection, includes a removal process featuring Termatrac, the #1 termite detector technology, and finally, certified Class B general contractor services to repair any permanent damage termites may have left behind. One call, one big solution.
A proven commitment to extraordinary customer care. Having termites is a stressful, unpleasant situation. We help our customers address the problem swiftly, with advanced, least toxic options, focusing on having minimal disruption to your life.
We have a history of extremely happy customers who will tell you in their own words that Dr Termites was the right decision – go read a few of our Testimonials to learn more!
How long will termite treatment take?
The length of your termite treatment depends upon the size of the building, of course. For a typical residence, this can often be done in one day!
How much does termite treatment cost?
Termite treatment depends on a few variables – amount of infestation, types of infestation, and the size of the structure we're treating. A rough estimate would be about $1/sq. foot, however, we won't know exact numbers until see what you need to make termite-free! It's worth noting that, for our system, the larger the home, the more we can bring that average down. If you would like a complimentary termite inspection or quote from our team, please do not hesitate to call us at (805) 837-6483.
What if the termites have damaged my home permanently?
Our crews are highly trained and licensed in both termite treatment AND carpentry. This means that we can identify termite infestation, fix it, and repair your home. We are proud to be a Class B General Contractor, to ensure that home repairs are done to the highest standards. With this certification, the same trusted team can provide the same high quality and fast results you have come to expect from Dr Termites.
What is orange oil?
Great question! Orange oil is derived from essential oils of an orange peel. It's an organic alternative to the pesticide-heavy synthetic products traditionally associated with termite control. Most importantly, it's child and pet-friendly, and YOU-friendly! When we use orange oil in your treatment, you can stay home rather than flee the scene! Click here to learn more.
If orange oil isn't highly toxic, can it still do the job?
Absolutely – that's why we use it! We have built our business on providing a more comforting alternative to termite removal. With orange oil, we can provide the same level of organic termite control services, just in a more environmentally friendly way.
Can I purchase D-Liminite Orange Oil products for my own use?
If you are a licensed operator, absolutely! Currently, D-Liminite Orange Oil is not available for sale to the public, but stay tuned for some developments on that front.
How can you tell if I have termites behind my walls?
We use advanced technology to find termites in the most hidden of places. Through our partnership with Termatrac, we use thermal imaging equipment to scan the walls where necessary – this allows us to determine if there are termites within those walls. This is something we do before we treat your home and after, to confirm mission accomplished and that there is no further movement.   Termites will always leave evidence. Even if a termite is new to the neighborhood (your building), they will leave a substance called "frass". Our inspectors are highly trained and know exactly what to look for. Not only will we find the evidence, if it's there, we can catch it early on. Our confidence in this technology is why we are able to offer a full structural warranty after we have provided termite control for you.
Will termites come back?
Termites are persistent little things, and they can come back at a later date. For this reason, we typically recommend that building owners check for termites as often as possible. As advocates for our customers, we encourage them to have us come back for an annual inspection before their warranty with us ends, to keep things great and termite-free.
How long is my warranty after a Dr Termites' Services visit?
The length of your warranty depends on the service you have purchased from us. For Escrow & Real Estate termite services, warranties are typically for 1 year from service. For non-escrow treatments, warranties are 2 years. Before your warranty expires, our Protection Program allows you to renew it for a small additional fee on an annual basis.
SCHEDULE YOUR FREE INSPECTION RIGHT NOW!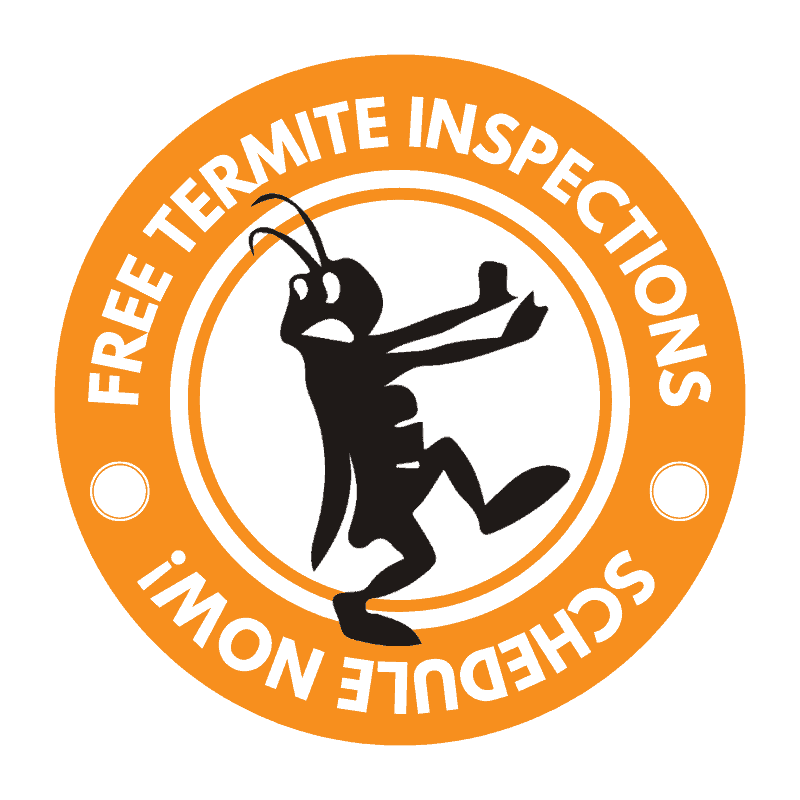 * Valid for new customers.
Dr.

Termites
License #PR 7618
3000 Bunsen Ave., Suite A
Ventura, CA 93003