Dr Termites is proud to offer the gold standard in environmentally friendly termite control with our D-Liminite Orange Oil termite treatment. D-Liminite provides advanced termite removal results while avoiding negative effects on you and the environment.
D-Liminite Orange Oil for termites boasts a federal Environmental Protection Agency (EPA) label. You can only get this treatment directly from Dr Termites or another D-Liminite Authorized Distributor.
With D-liminite, we created a termite solution that we would feel comfortable using in our own homes. It is powerful, effective, and, in a new innovation for the industry, something that you can easily use around your children and your favorite pets without fearing for their health. Our formula is derived from essential oils to provide strong results without the effects you worry about.
The key ingredient is orange oil, an essential oil taken from orange peels. It offers an excellent alternative to the pesticide-heavy chemicals that are traditionally used in termite control. More importantly, it's effective, ridding your home of termites without bothering your life.
The Benefits of D-Liminite 
Why should you use D-Liminite Orange Oil?
It offers a solution to termite problems that is harmless to your kids and pets.
You can achieve amazing results while avoiding the highly toxic chemicals typically associated with termite removal.
Stay in the comfort of your home! No need to pack your bags, move out, or spend extra money on a hotel room while your termites are being evicted from your home.
You can feel confident knowing that you are using a product that is considerate of our environment.
Why Choose Dr Termites' Services?
 Dr Termites understand the damage that termites can cause and the dangers of having a structure compromised by weakened wood, fungus, and dry rot. With a knowledgeable team that brings expertise from real estate, construction, and termite control, we can inspect, diagnose, and treat your problem and provide repairs to the parts of your home affected by termite damage.
We are committed to providing you with excellent service and ensuring your satisfaction. We hire only the best, most capable individuals for our company and prioritize safety, which is how we developed an organic, eco-friendly solution like D-Liminite in the first place.
Our D-Liminite Orange Oil termite treatment offers an effective solution for termite control, offering long-lasting results in an organic, non-toxic form.
To find out more check out our frequently asked questions or call us at (805) 837-6483.
How does XT-2000 Orange Oil Plus work?
XT-2000 Orange Oil Plus™ is a naturally occurring essential oil containing the active ingredient d-limonene. This citrus oil is derived from the rind of the orange and is used in a variety of products from pet shampoos to household cleaners in Orange County, San Jose and San Francisco.
When injected directly into termite galleries, XT-2000 Orange Oil Plus™ kills termites and their eggs on contact. Should a termite be lucky enough to avoid physical contact with XT-2000 Orange Oil Plus™, it can also die if it eats any wood that has been recently treated with the product.
The reason XT-2000 Orange Oil Plus™ and d-limonene are so devastating to termites is because of its exceptionally high citric acid content.
It is 95% pure d-limonene! This highly acidic pH level is of minimal consequence to humans, but to termites it is fatal.
XT-2000 Orange Oil Plus™ will melt the exoskeletons and eggs of termites that come in contact with it, and should these pests be unfortunate enough to devour any wood that was recently treated, their stomachs will suffer a similar fate.
Although XT-2000 Orange Oil Plus™ will biodegrade in about four days, during that residual period, termites that eat treated wood through which d-Limonene travels will also be eradicated.
Another amazing property of XT-2000 Orange Oil Plus™ is its ability to actually wick through wood, traveling through the porous cells in all directions and even defying gravity! Orange oil treatment used in San Francisco will not only treat the areas into which it is injected, but will soak into the surrounding areas as well.
Orange Oil V.S. Tenting
First of all, we highly recommend hiring a trained and licensed inspector to determine the extent of your termite infestations. The type of termite and their location will determine what type of treatment would be effective for your home. Orange Oil or (D-limonene) based termite and pest control products are not considered an alternative to tenting as the two processes are completely different and offer different pros and cons. Understanding the advantages and disadvantages will help you make an educated decision when selecting your control method.
If you're considering orange oil termite control make sure you find a qualified termite company that offers traditional treatments and fumigation as well. This way you will get an unbiased opinion regarding your specific termite control needs. No infestation is the same and no single treatment method can handle every type of termite infestation.
Orange oil products contain the active ingredient d−limonene.
D−limonene is extracted from the rinds of oranges, and it's the same chemical found in many household products. Due to d−limonene's low toxicity, it has become increasingly popular and the preferred termite control method for many homeowners and industries. Orange oil is also used in the manufacturing of resins, cleaning compounds, and as a fragrance additive in many products.
An orange oil treatment for termites is localized spot application of each identified termite infestation and will only kill termites in the areas treated. Treatment with orange oil requires drilling into the infested wood members and injecting the product into the termite galleries. Orange oil is effective for drywood termites, not subterranean termite infestations.
Orange oil termite control is an effective method of treatment but don't believe that traditional treatments and fumigation are no longer valid options that should be discarded. Only tent fumigation can guarantee complete drywood termite eradication of an entire structure at once. Here's why, 90−95% of a buildings wood framing is covered by drywall, plaster, flooring, insulation, paint, roofing, stucco and so on. Localized treatment with orange oil will only control the infestation in the areas where an infestation can be identified and treated. Termites spread by swarming (flying) and can land in the most secluded places in a structure to begin a new infestation; if you can't get to that area for a thorough inspection then you will have no knowledge of the need for treatment in that area either. So the question comes back, does every house need to be fumigated? The answer is "no". It depends on the areas of infestation, level of infestations, size and age of the colonies, type of termites you have, and whether or not your going to be satisfied with the idea of controlling your home or structures termite infestations or you want them completely eradicated from the structure all at once.
Advantages of Orange Oil Termite Control:
No moving out overnight during the treatment.
No need to remove plants or board pets.
No bagging of food or medicine.
No walking on the roof.
Check out our FAQs section for more information or call us at (805) 837-6483.
The Green Solution
Orange Oil Treatment
SCHEDULE YOUR FREE INSPECTION RIGHT NOW!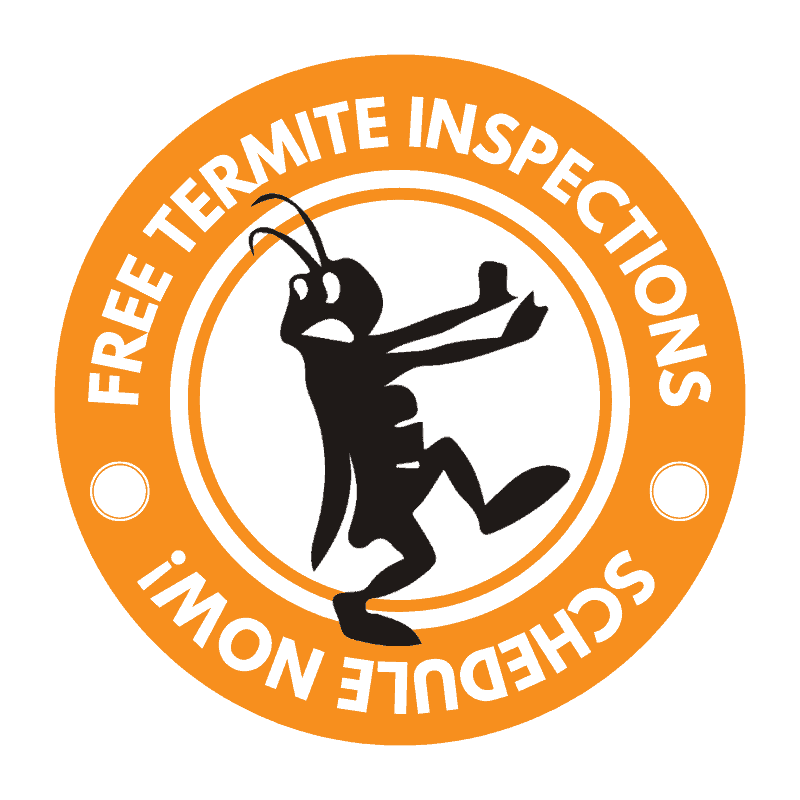 * Valid for new customers.
Dr.

Termites
License #PR 7618
3000 Bunsen Ave., Suite A
Ventura, CA 93003